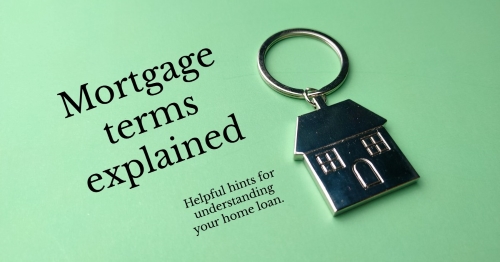 A major aspect of financing a home is choosing the "term" of a mortgage. But what exactly are mortgage terms? While terms vary by mortgage lender, many are shared across the board. The more you know about the terms of a mortgage, the better prepared you'll be to pay it back.
What is a mortgage "term"?
In a mortgage, you can consider the term to be the lifetime of a loan. A term is defined as the period of time your mortgage contract lasts. This also means the amount of time you have to pay back the entirety of the loan.
What are some common mortgage terms?
Every mortgage is a bit different, but there are some common terms many mortgage lenders share. One key factor is the type of mortgage: either fixed rate mortgages or adjustable rate mortgages. These different types of mortgages typically have different terms.
Fixed rate mortgage terms
A fixed rate mortgage is the most common type of home loan in the United States. These mortgages are long-lasting, often with a term of 30 years. Some fixed rate mortgages have terms as low as 10 years, but come with much higher monthly payments.
Adjustable rate mortgage terms
Adjustable rate mortgages, or ARMs, also typically last 30 years. However, due to the nature of the fluctuations in interest rates, many ARMs may list their terms as short as six months. This is because they offer low interest rates at the beginning of the loan that gradually increase over set time periods (for example, after three years).
The five major elements of mortgage lending
Many things combine to determine your monthly mortgage payment. In addition to the terms of the mortgage loan, your financial situation and the property itself can also affect your payments. The five most important factors in a mortgage application are:
Debt to income ratio (DTI).
Credit score and history.
Property type.
Loan-to-value ratio (LTV).
Down payment amount.
A mortgage lender uses all of this information to calculate and present a loan offer. Certain loan terms might change depending on how you meet specific criteria - a lower interest rate for a higher down payment, for example.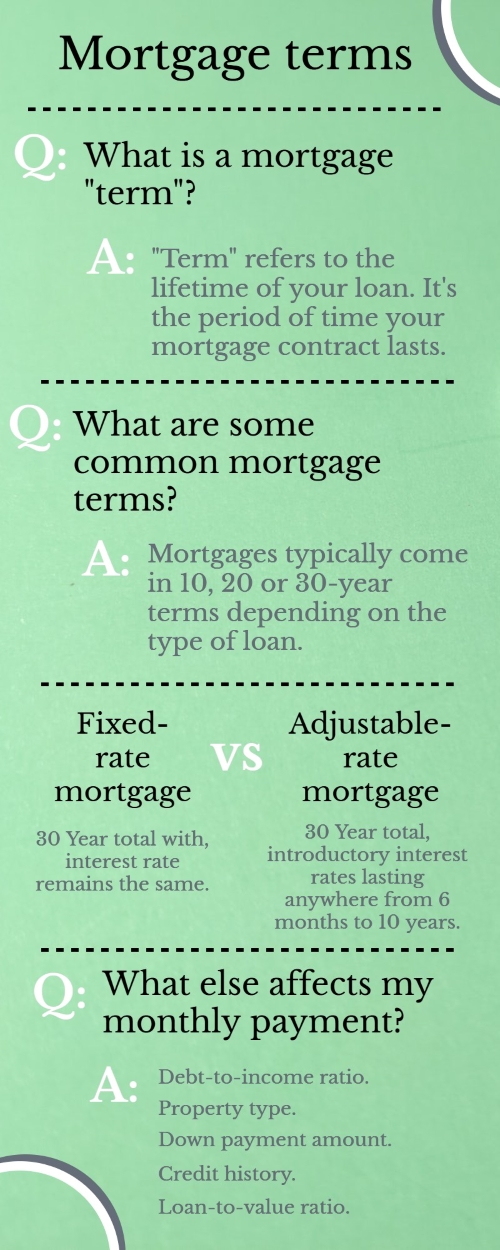 When shopping for a mortgage, compare terms and details carefully. The more information you have, the better decisions you can make for your financial future.